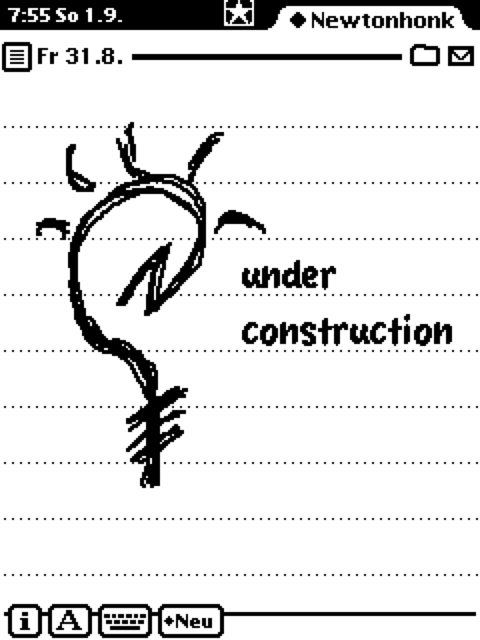 MessagePad
OMP (1993-1994)
CPU: ARM 610
Speed: 20 Mhz
Display: 336x240
BACKLIGHT: no
ROM: 4 MB
RAM: 640 KB
BATTERY: 4 AAA alkaline
PCMCIA: 1 PC Card Type II
HEIGHT: 184.75 mm
WIDTH: 114.3 mm
DEPTH: 19.5 mm
Newton 0S: 1.1.0

This was my first Newton. And bought an used one in 1997 and I loved it.
The OMP (and the 100) has a beautiful case and it truely feels like an Apple-Device.
It is definetly not a device to work with, because Newton OS 1 is really outdatet and has a bad handwriting recognition, but it is so pleasant just to look at it.
I still have a working unit on my desk!