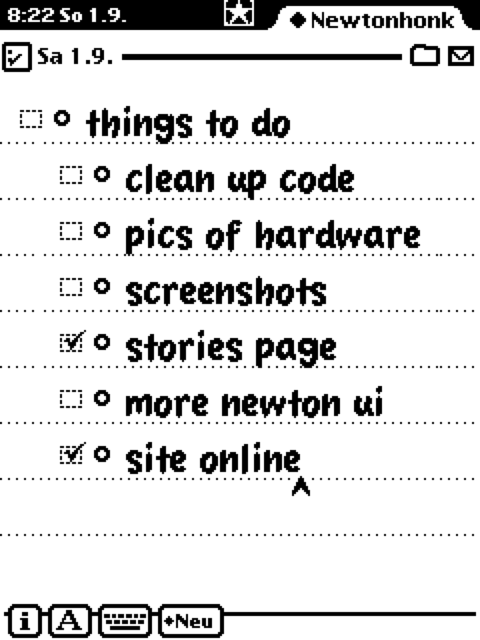 the newton was ahead of it's time. it was not the first PDA, but it had some impact.
but it is gone now. the last model was released two decades ago. more and more webpages about the newton have disappeared.
therefore this pages tries to remembers by ←mimicking the beloved look of the first newton.
content was created with a mac, a 130, a 2100 and an eMate.