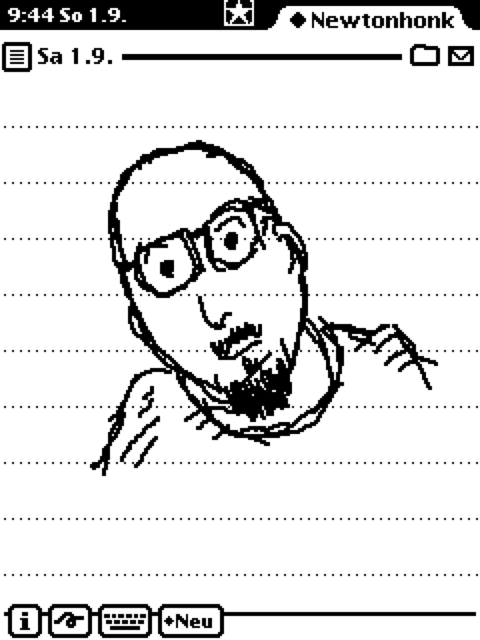 Christoph
Germany
I got my first Newton in 1997, a used OMP. A friend of mine had a 2100, but this was way to expensive.
I used the newton to take notes during vocational school.
When the batterypack went down, I just soldered a nine-volt adapter. worked great.
About 10 years ago I started to collect various newton devices. my favourites are the eMate and the 130.
During the last 10 years I started to collect various newton devices. My favourite once are the 2100 (the power), the 130 (the quality of the case ) and the eMate (the most beautiful apple device of all time).
But the OMP (or 100) will always have a special spot deep in nerd heard.
Therefore I will try everything to keep my newton machines working. today you can still sync them with a macOS X and that's why I am thankfull to the whole newton community.
image made by Christoph