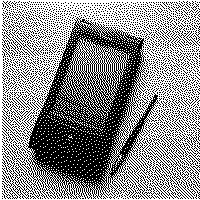 MessagePad
130 (1996-1997)
CPU: ARM 610
Speed: 20 Mhz
Display: 320x240
BACKLIGHT: yes
ROM: 8 MB
RAM: 1.2 MB System
1.3 MB Storage
BATTERY: 4 AA alkaline
PCMCIA: 1 PC Card Type II
HEIGHT: 203.2 mm
WIDTH: 106.0 mm
DEPTH: 20.9 mm
Newton OS: 2.0

The 130 was the first Newton with a backlighted display.
It has the best case of all newtons. No sticky skin, just tought plastic.
This makes it my favourite machine for carrying around.
Because the advanced handwriting recognition of Newton OS 2.0, it is finally the first correct working Newton.
Sadly the CPU is just a bit slow and I dislike the telescope stylus.