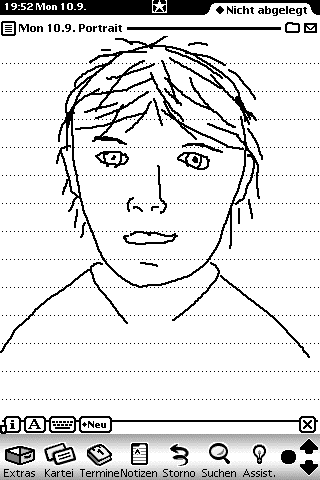 Steffen
Germany
I bought my first Newton - a Newton 120 - in 1995. I was so happy about this device and used it for taking notes at the university. Unfortunately, the handwriting recognition in NOS 1.3 was not the best.
Therefore, I sold the Newton and bought the 130 with NOS 2.0. This model was my fellow throughout my studies. I was "the guy with the Newton" there. The Newton keyboard was a device I purchased a little later.
I always thirsted for a Newton 2100 which I could buy from eBay in 2006. Well, I already had a Laptop and there was no much work for the Newton anymore. Important dates and tasks and all addresses are the main tasks it has to do today. Anyway, I hope it will last many more years.